Choose Your Choker Style
Each of these lace chokers guarantees an outpouring of compliments every time you wear them!
Shipping Update

We'll take a break during the Holidays starting Dec 15 and all shipping will be put on hold. We will return on Jan 1st to resume our regular shipping schedule. Thank you for your patience and understanding.

Merry Christmas!
Your quest for the perfect lace choker is our top priority.
Discover why our Lace Chokers are the perfect pick for you!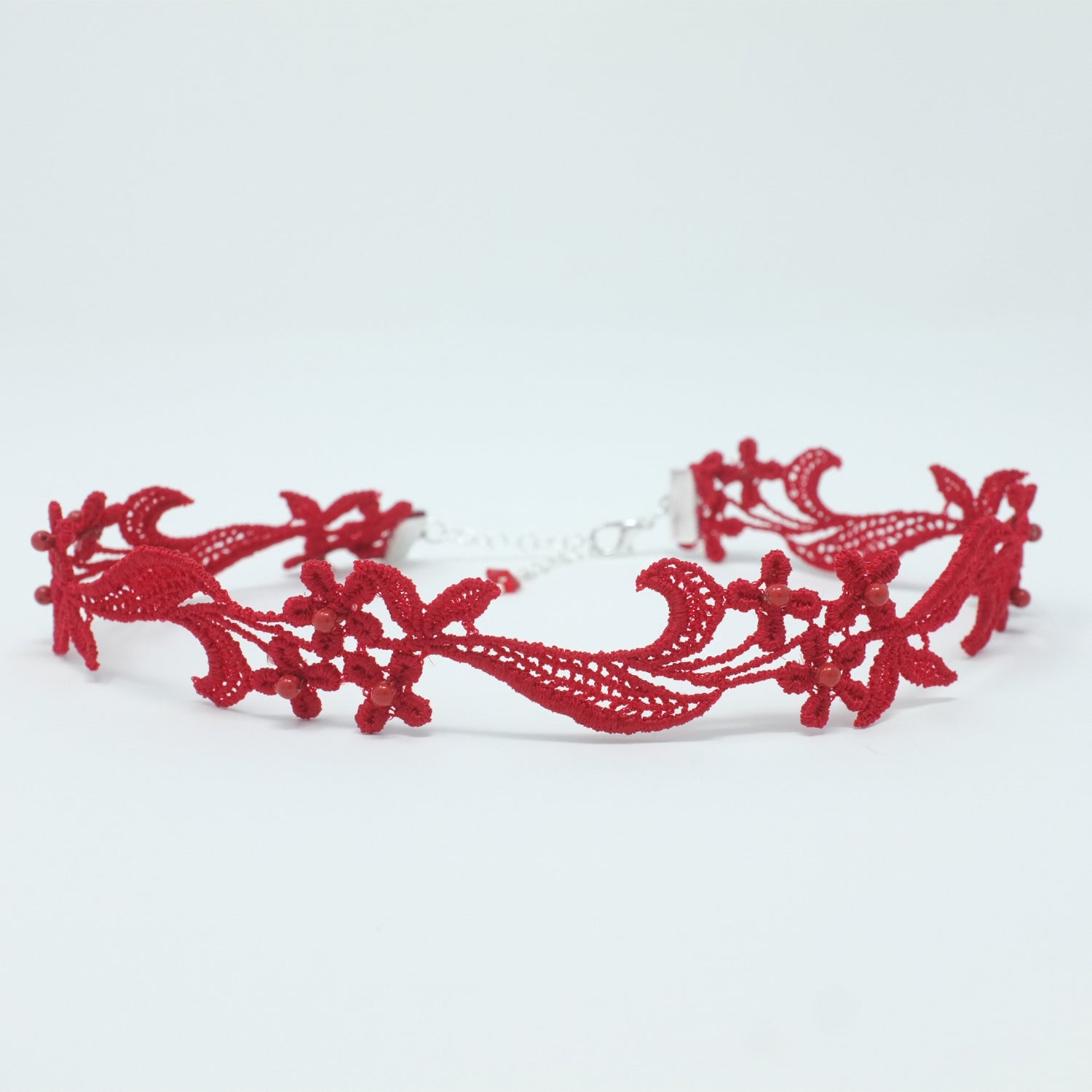 Hand Made with Care
Every choker necklace is made from delicate lace made in my studio in Penn Valley, California.
Each lace choker is Made to Order and ready to ship in 1-3 business days.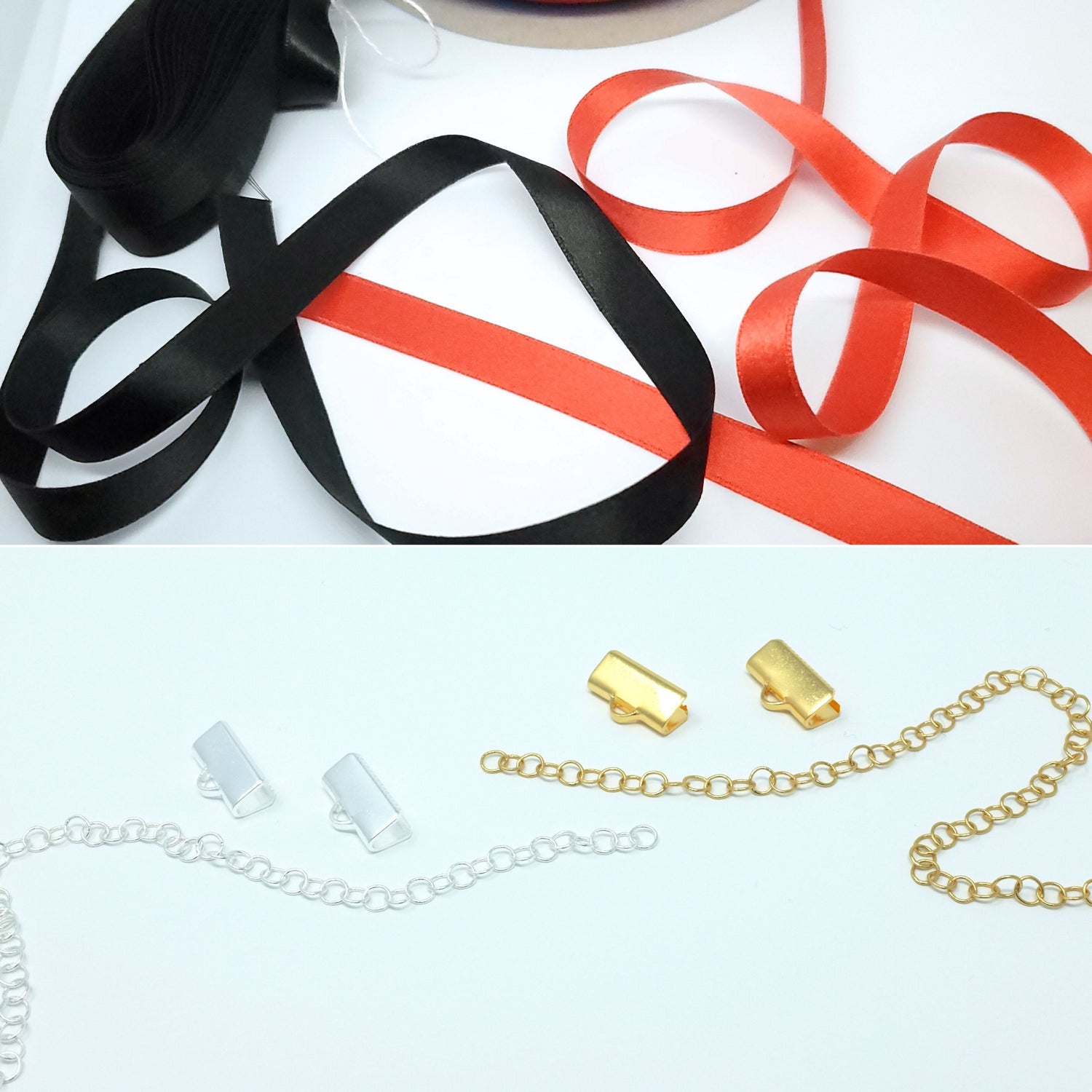 Closure Style
Selected listings offer satin/silk ribbon or the classic gold or silver metal clasp for the lace choker closure.
If your preferred closure is not listed, feel free to request it at checkout.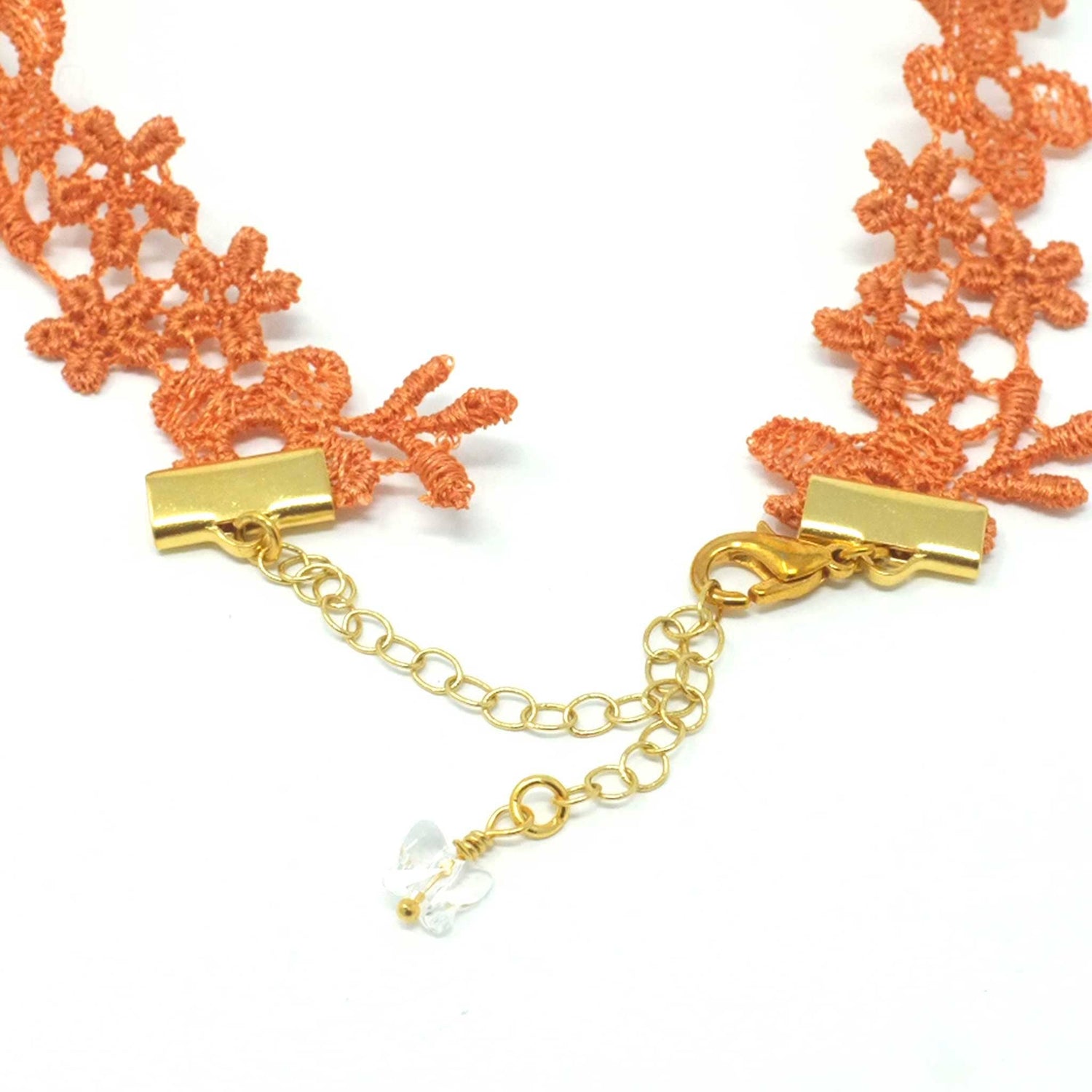 Perfect Fit
It's important to find a lace choker that feels comfortable and secure.
Each choker have a standard choker length of approx. 13 inches + 3 inches of extender chain.
13 inches is the smallest it will fit around the neck providing a snug fit.
The extender chain adds a total length of 16 inches. This allow you to wear it slightly looser for more comfort while still maintaining a choker-style appearance.
We offer Custom Choker Size. Click here for more information.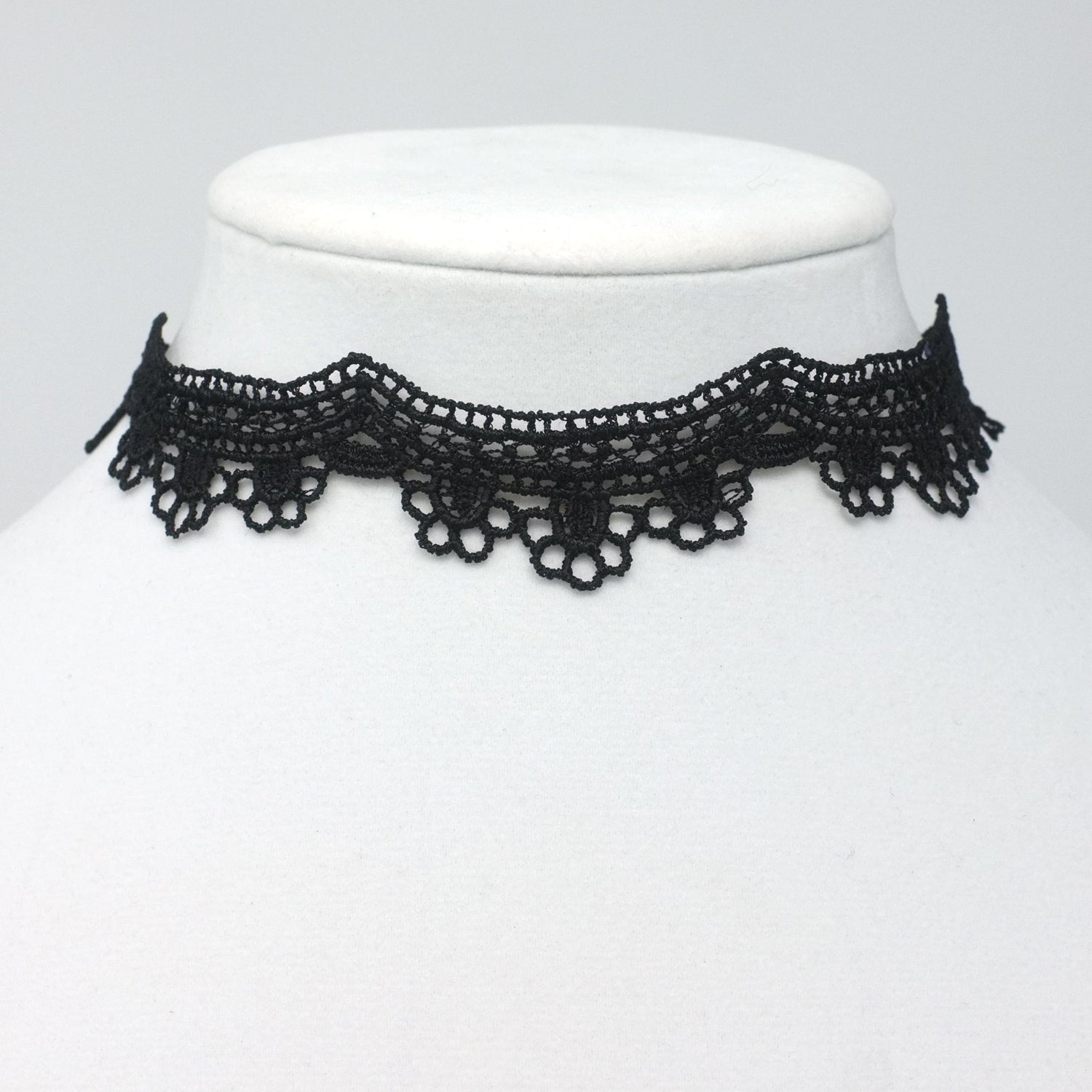 Comfort and Wearibility
To guarantee maximum durability, sheen, and an unbelievably smooth texture, we utilized 100% Rayon thread for stitching our lace chokers.
Enjoy the lightweight, flexible, and soft lace chokers that provide comfort from morning till evening.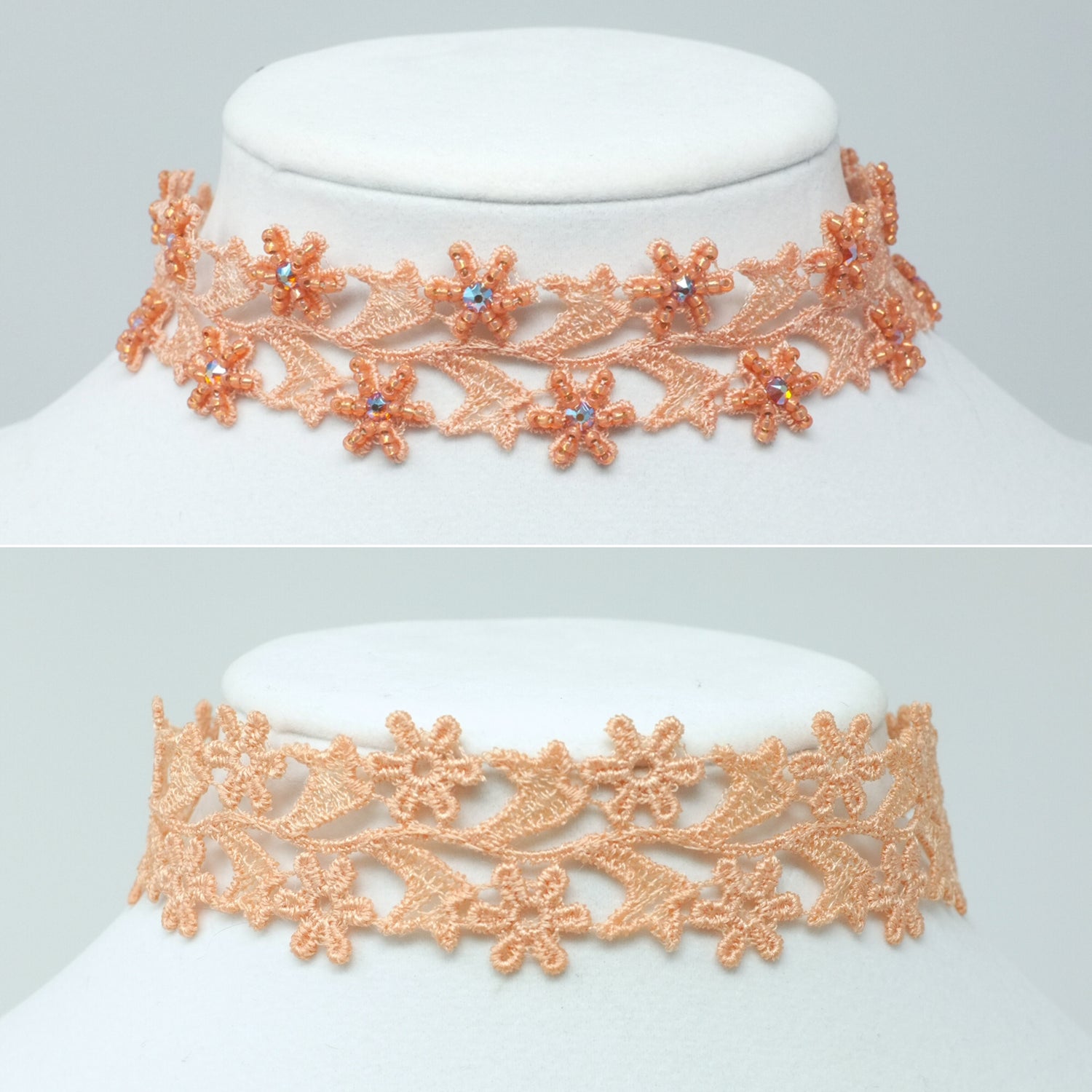 Have Something Special Made Just For You
Sizes, colors, embellishments, and closures of lace chokers can be personalized to suit your look and needs.
I also offer a Custom Color Order Service; all it takes is an email.
I'll create a unique lace choker as individual as you!