Regular price
$25.00 USD
Sale price
$25.00 USD
Unit price
per
Sale
Sold out
Are you looking for that special something to add an extra touch of sexiness to your outfit? then look no further than our Stella Metal Ring Choker. This beautiful red choker is adorned with a red rose lace pattern and features a delicately carved metal ring in the front. With its feminine and sophisticated look, this sexy metal ring choker is the ideal submissive day collar you are looking for.
A modern & contemporary ring choker that is ultra-soft, and flexible.

So comfortable to wear with a smooth finish that feels easy on the skin.

Adjustable Size. Includes a 3-inch extender chain for further adjustability.
A Swarovski Butterfly bead adorns the extender chain for a final flirty touch.
The unique 1-inch metal ring is delicately carved with fine black lines that complement the rose lace floral pattern. 
You can choose 100% Silk Ribbon as the closure for your lace choker.
TWO CHOKERS IN ONE
The soft red rose lace is sewn around the metal ring, to give you the freedom to wear this lace necklace in 2 different ways: as a choker, with the silver metal ring aligned with the lace, or as a ring pendant necklace wearing it over the collarbone and sliding the lace to the top of the carved silver ring.
CHOKER SIZE 
 Lace width is 1/2 inch
When closed, the choker length is approx.13 inches, which is the smallest it will fit around your neck.

For a custom size, please read below to learn how to order.

The length of the extender chain is 3 inches
MATERIALS
Clasp & Chain made of silver-plated brass
Double-sided 1-inch Carved Silver Plated Metal Ring
100% Silk Ribbon
Lace is made with Rayon Thread
Choker Necklace FAQs

1. What are choker necklaces?

Choker necklaces are a type of jewelry that are worn tightly around the neck. They are typically made of lace or other delicate materials and are known for their chic and feminine look.

2. What is the difference between a Choker and a Collar?

The main difference between a Choker and a Collar is were it sits on the neck. The choker generally sit either in the middle of the neck or right at the base of it while collars sits just below the neck.

3. How do I choose the right size choker?

Choosing the right size choker is important to ensure a comfortable fit. To determine the correct size, measure the circumference of your neck and add an inch or two for a looser fit. Our lace chokers are adjustable, so you can easily customize the fit to your liking.

3. Can someone with a short neck wear a choker?

Choker necklaces can rock any neck length or size. They're especially fab on those with longer or narrow necks, but hey!, short-necked babes can join the party too! Just opt for a sleek, dainty choker to give the illusion of length. Freya and Stella are the perfect styles for you.

4. Where on the neck should I wear a choker?

Choker Necklaces generally sit either in the middle of the neck or right at the base of it.  Ensure the neckline of your outfit allows the choker to be seen. Without proper visibility, the choker becomes invisible.

5. Can I wear a choker with any outfit?

Absolutely! Choker necklaces are versatile accessories that can be worn with a variety of outfits. The key is to choose the right neckline. 

Necklines to avoid: 

the turtleneck or any other high-neck, the illusion, the boat neck, and the collared; all of these necklines, while beautiful in their own way 

rise too high on the neck or chest to be paired with a

choker.

Best Necklines: sweetheart, strapless, v-neck, plunge, square, or scoop neck. Basically, if your neck and upper chest are visible—it's

choker

-friendly!

4. Do you wear earrings with a choker?

To pair earrings with a choker, opt for a simple stud earrings that complements your choker. Avoid wearing larger or dangling earrings as they will draw attention away from your choker and overpower your overall look.

5. How do I care for my choker necklace?

To keep your choker necklace looking its best, it's important to handle it with care. Avoid exposing it to water, perfumes, or harsh chemicals, as these can damage the delicate materials. When not in use, store your choker in a cool, dry place to prevent tangling or breakage.

5. Can I return or exchange my choker necklace?

Yes, we offer a return and exchange policy for our choker necklaces. If you are not completely satisfied with your purchase, you can contact us within 14 days of receiving the item to initiate a return or exchange. Please note that certain conditions apply, such as the item being in its original packaging and not customized to your size specifications. For more information, please refer to our Return and Refund Policy.
How to Measure your Neck for a Custom Size Choker Necklace

It's easy to find your choker necklace size just by using a ribbon, string, or tape measure.

Step 1: Use a seamstress tape measure, ribbon, or string and wrap it around your neck where you would like to wear this lace choker. Make sure it's snug, but still comfortable.

Step 2: When the tape, ribbon or string feels right, mark the point where one end of the tape measure or ribbon touches the other.

Step 3: If you used a tape measure, simply lay it down and take note of the measurement. If you use a ribbon or string, lay it next to a ruler and note the length.

Step 4: Compare this measurement with the choker size listed.

Step 5: If you need a smaller choker size, please include the length you measured in the Purchase Notes during checkout.

Feel free to Contact Me with questions.

More details about the size adjustment here
Order Processing & Shipping

Processing Time:

Allow between 2 and 3 business days for your item to be made and put in the mail.

Shipping Rates:

All orders are shipped via USPS postal service and include a tracking number.

Basic Standard Shipping: $2.99 Usually takes 3-6 days for delivery

Priority Shipping: $6.99 2-3 days for delivery

Your choker necklace will arrive inside a jewelry box, suitable for gifting.
How to Customize Your Choker in a Different Color

Our Lace Chokers can be made in a any of the colors shown on the website.

If you like this lace choker on the same color of another listing.

Option 1-Simply add this lace choker to the cart and write the new color in the Purchase Notes at checkout.

Option 2- Add this lace choker to the cart and include the URL link of the listing with the color you want to the Purchase Notes at checkout.

Option 3- If you prefer to contact me first before making the purchase, or if you want a color that is not listed, feel free to use this form Custom Order form to send me a message.
Create the Perfect Lace Choker Look with our Customization Options

The following decorations are available:

Silver or Gold Metal Beads
Rhinestones
Crystal Pearls

Just send me a message with your preferred decoration for this choker, and I'll be happy to give you a quote and make that custom order for you.

You can use this form, or send me an email to: hello@yatysboutique.com.

Please know, that adding a decoration will have an additional cost.
View full details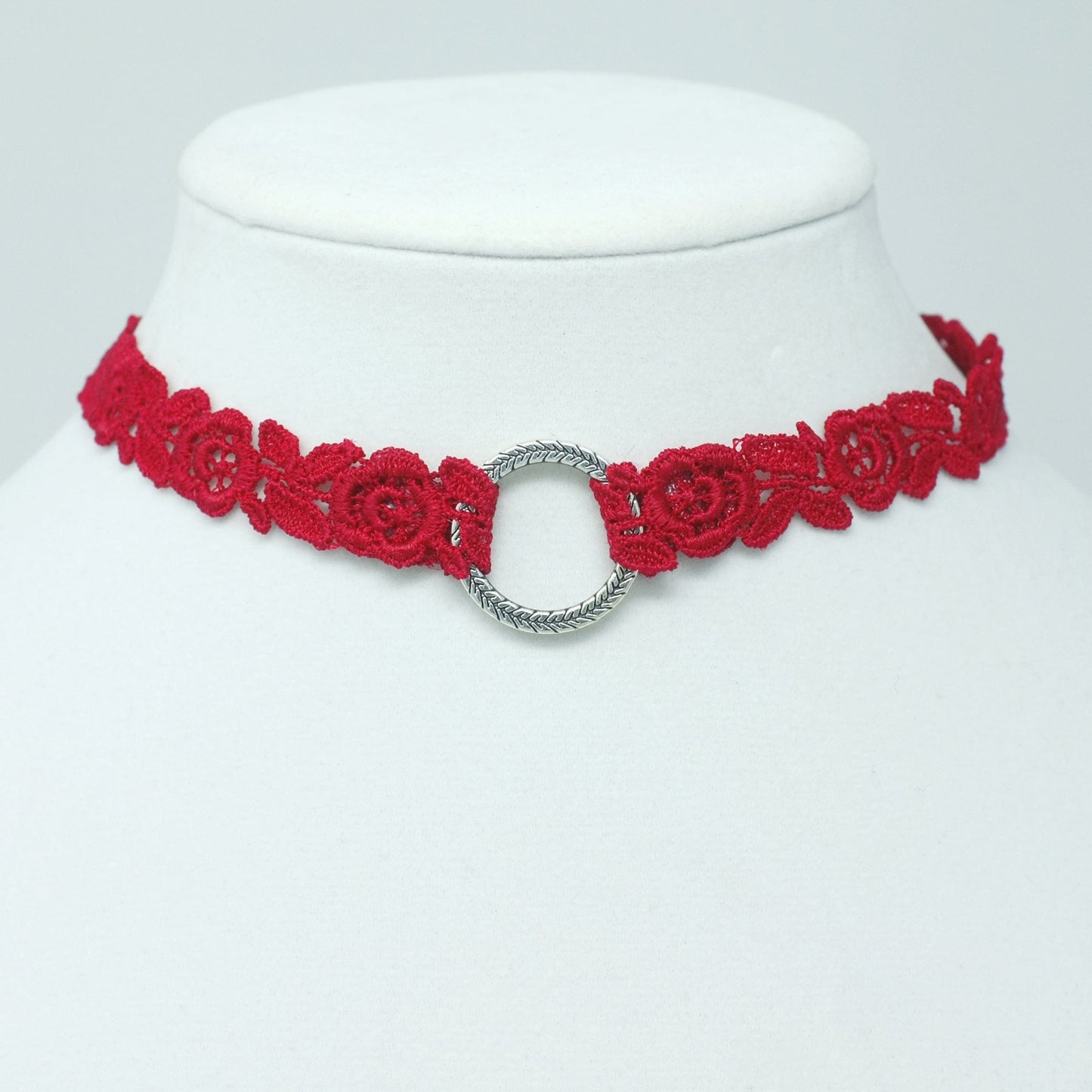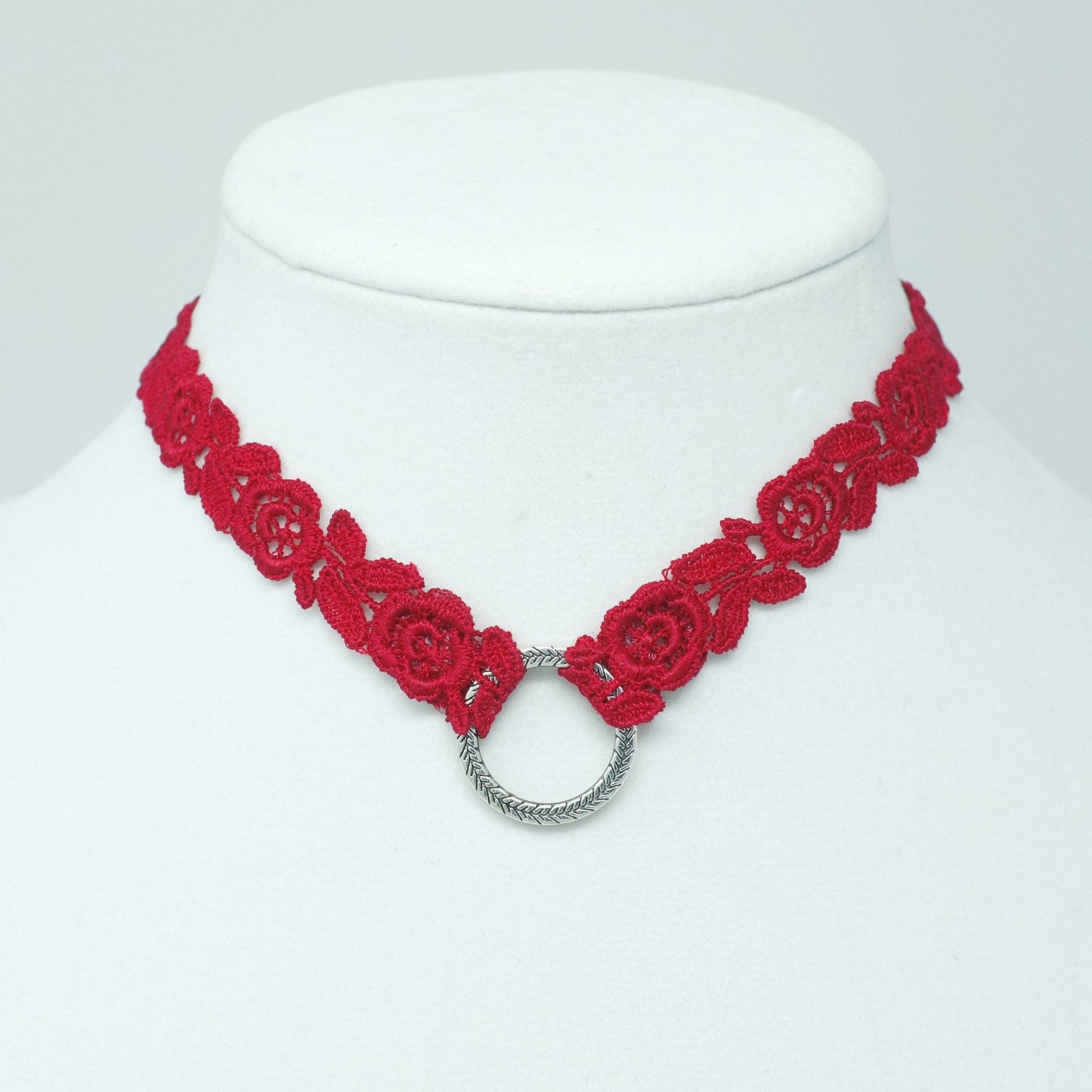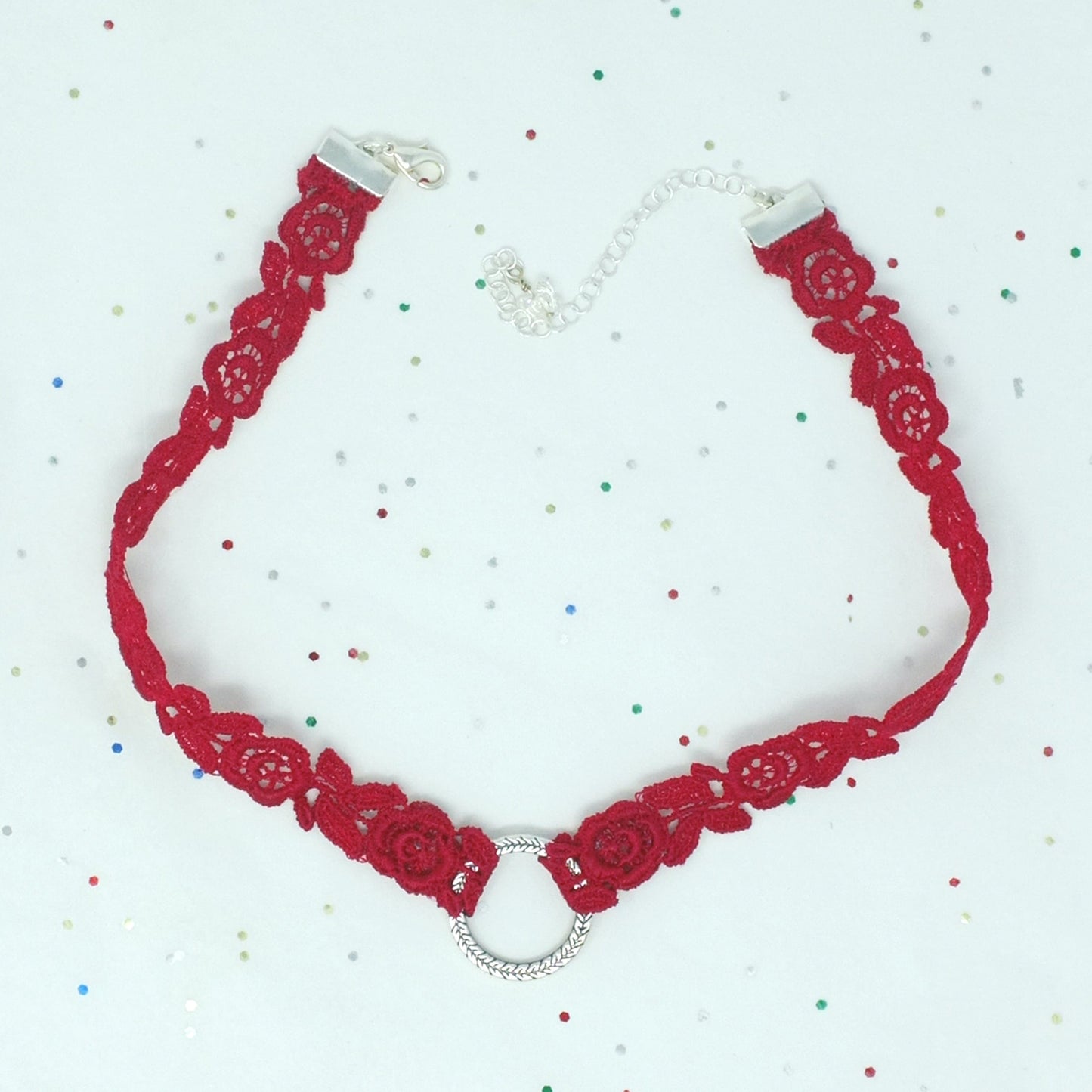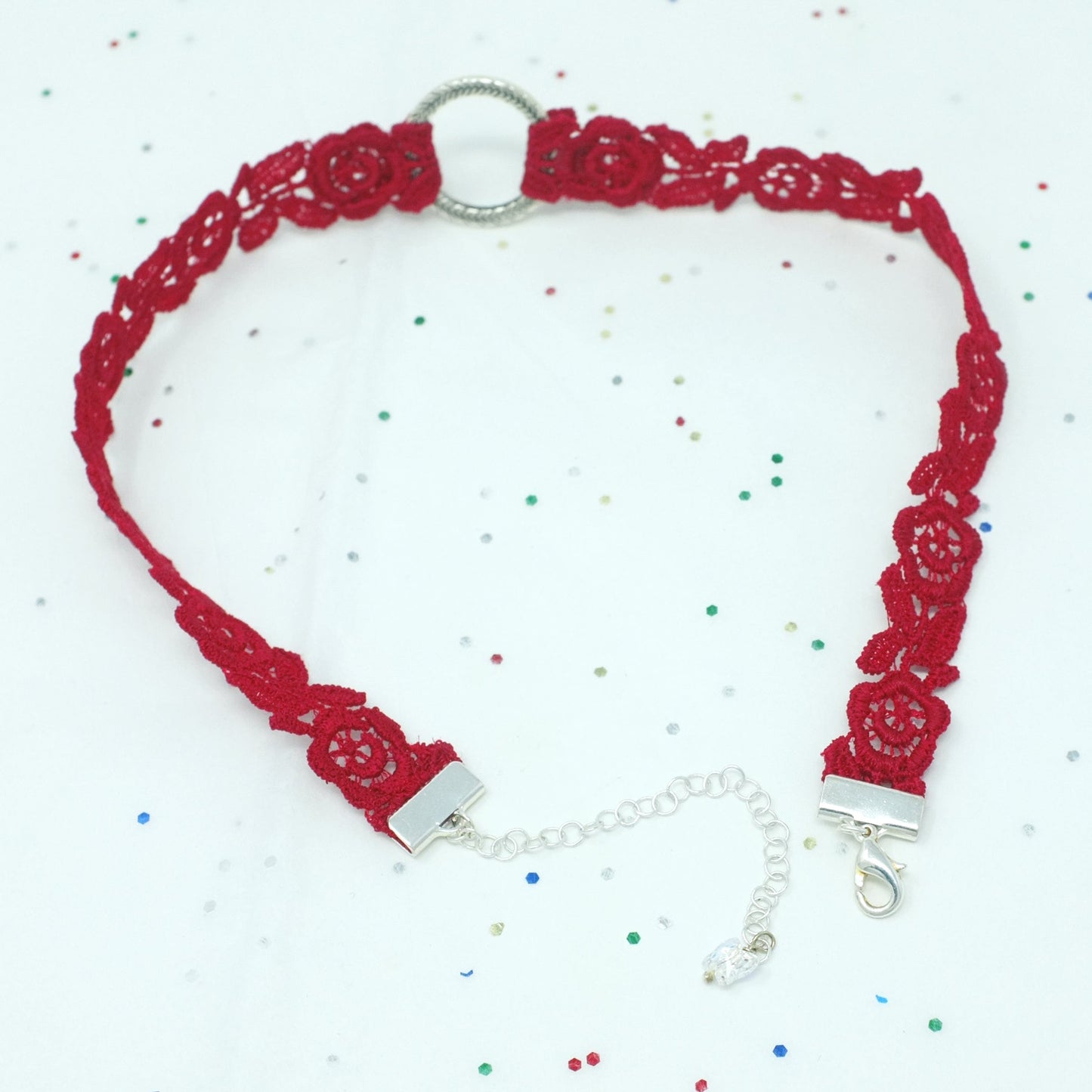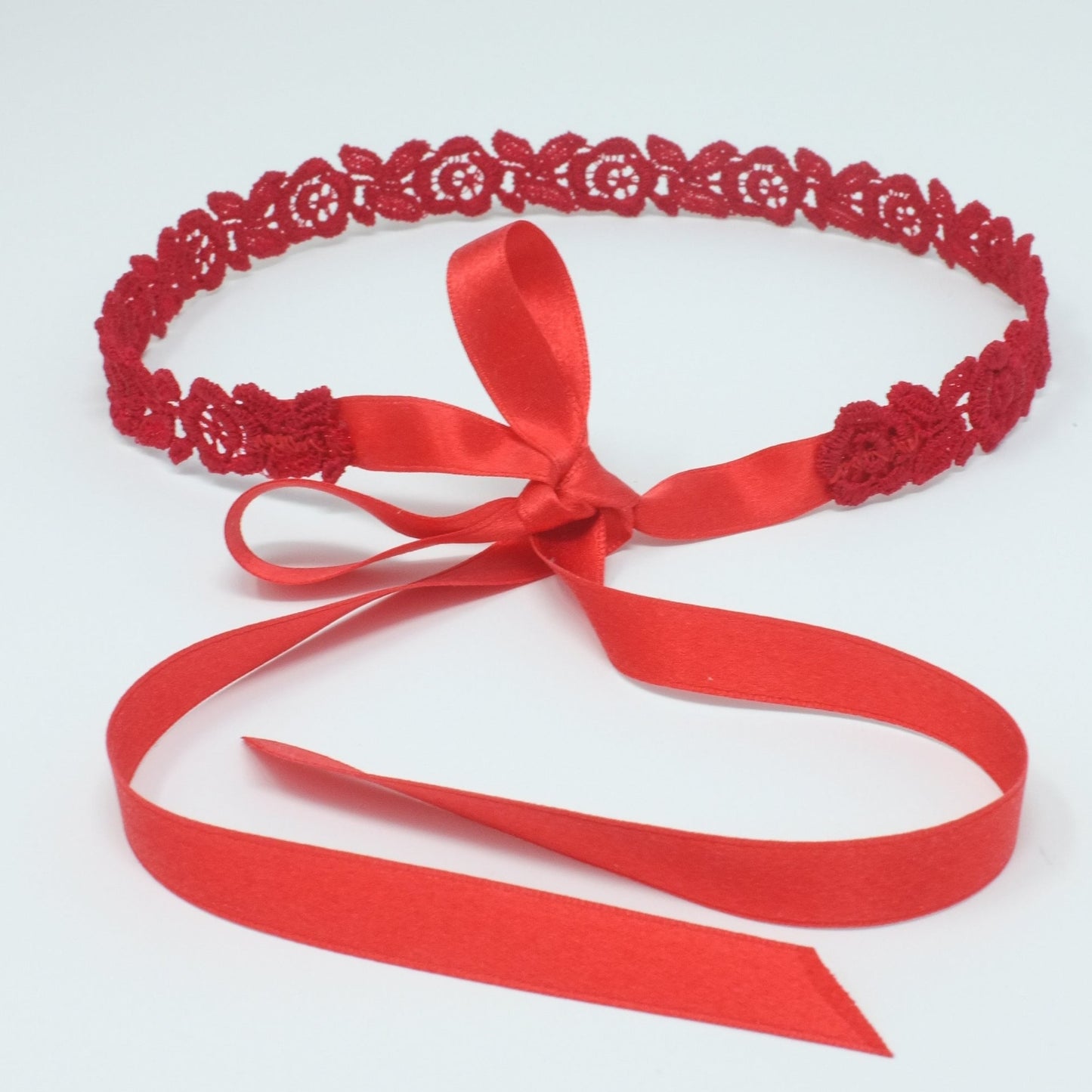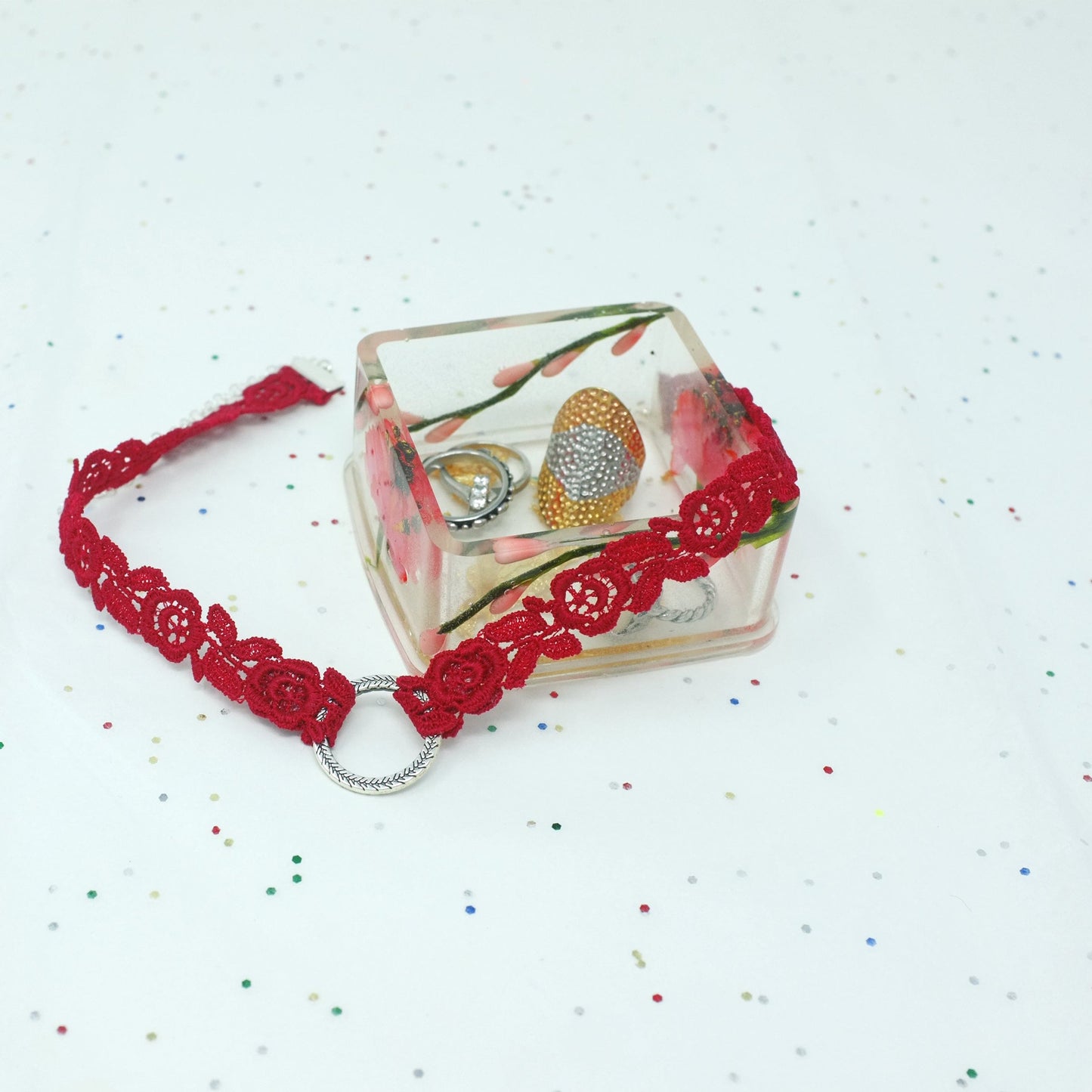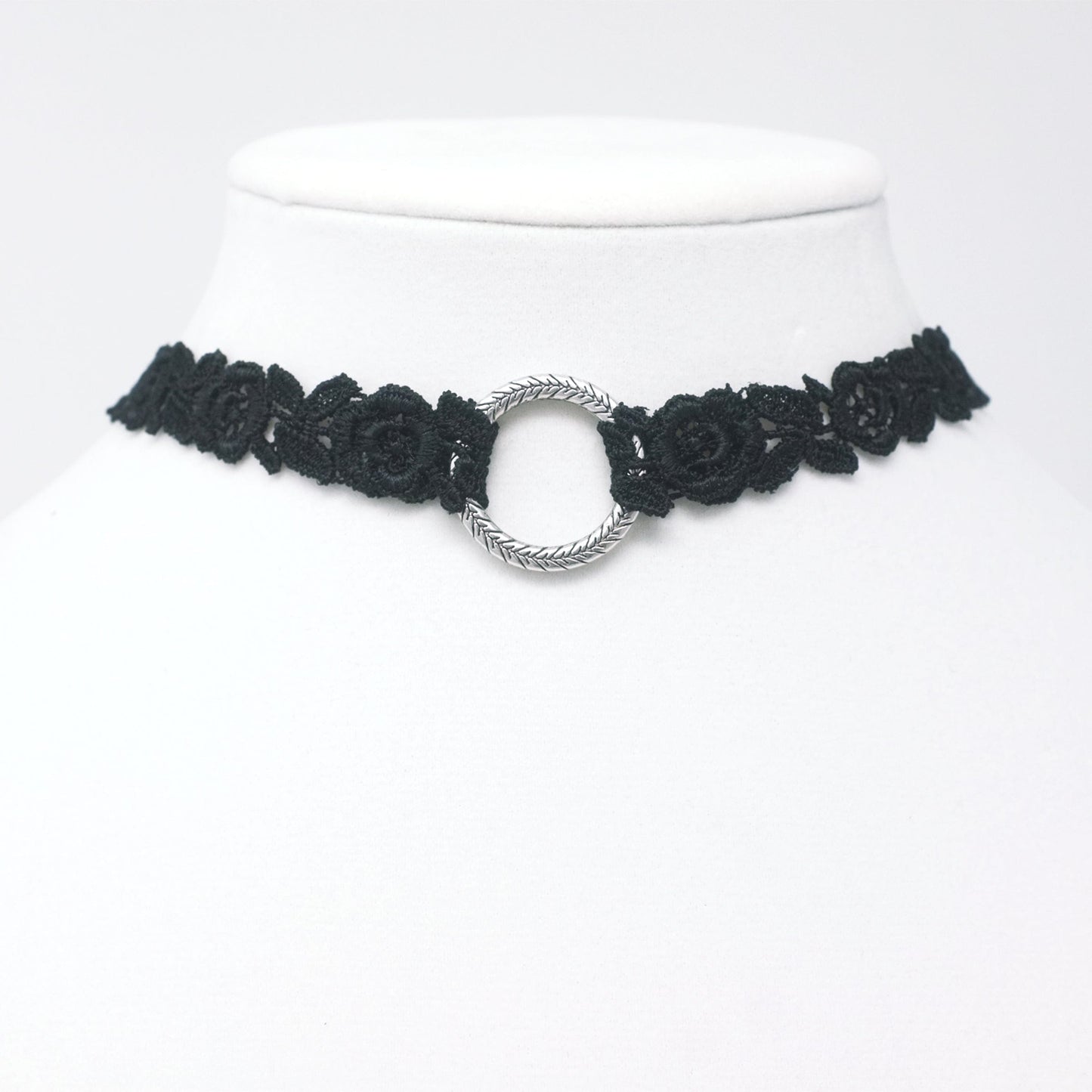 Hassle-Free Returns

My ultimate goal is for you to have a wonderful shopping experience and LOVE your jewelry.
Request a free size adjustment, or a return with these easy steps:

1) Please contact hello@yatysboutique.com within 14 days of receiving your package and let me know what I can do for you.

2) Ship your item(s) back to the studio (please use a service with tracking)

Size adjustments: This service is free and I'll cover shipping to ship your jewelry back to you.

Returns: I'll issue a full refund of your order minus the initial shipping cost.

Complete Return Policy